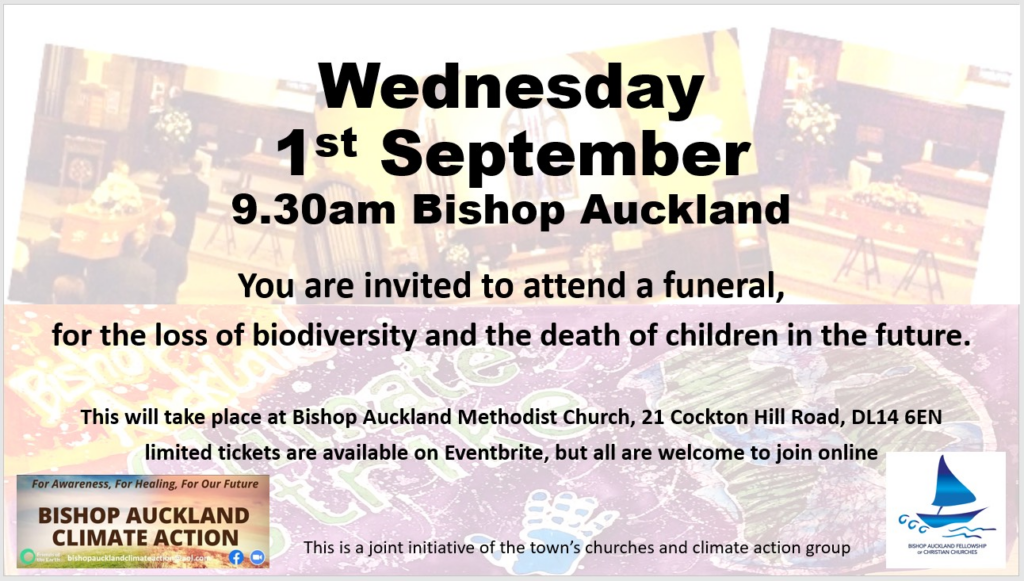 A funeral for the loss of biodiversity and the death of the child of the future, but also, a strong message of hope that together we can make a difference, it's not too late for our planet yet!
Come along or join virtually to grieve for what we've already lost to a warming world, but also to lend your voice to the message that we need to act now to save our beautiful world.
It is in acting together that there is HOPE!
Book your ticket on Eventbrite for either an in-person or a virtual ticket and if you intend to come in person, bring a flower from your garden with you.