Stand With The World on Solidarity Sunday – 31st May 2020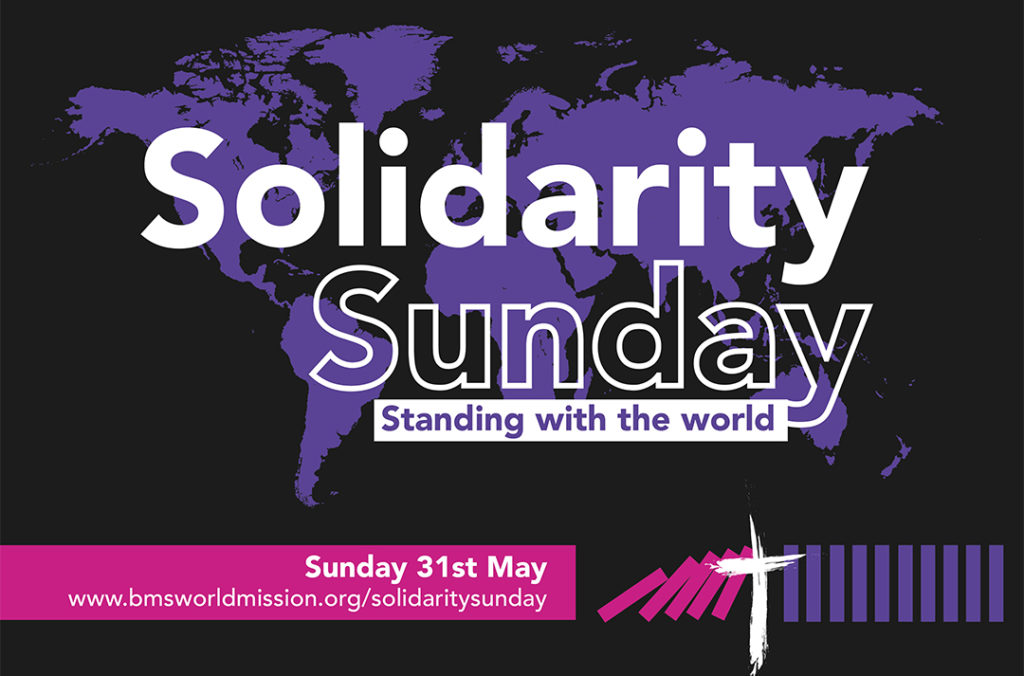 On Sunday 31 May, UK Baptists will be coming together for Solidarity Sunday, a day set aside to hold up in prayer the people who are most vulnerable in the Covid-19 crisis, as well as those who are responding across the world.
Solidarity Sunday falls at Pentecost, a wonderful opportunity to remember that we have a God whose living hope is for peoples of all languages and nations.
Churches up and down the UK are facing challenges and changes, but Solidarity Sunday is about reminding ourselves and each other that there is so much good we can do when we come together through giving and through prayer.
We praise God for our churches and congregations across the UK, many of whom are struggling during these uncertain times.  Please pray for strength and peace in the hearts of UK Christians, pray for all the Baptist churches who have been meeting remotely, ask the Lord to bless all those working behind the scenes to make these services possible and pray for future opportunities for the Baptist family to enjoy meeting together.
Full details of Solidarity Sunday can be found online at bmsworldmission